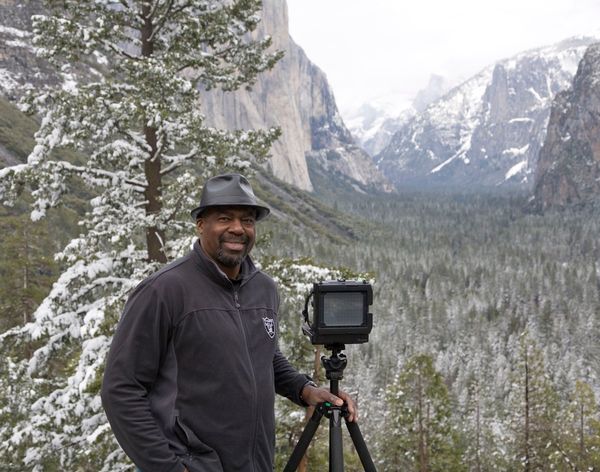 Roosevelt's work has been consistently recognized for his unique blend of artistic vision and technical excellence, and his artistic philosophy is that "photographs should evoke an emotional landscape, one not seen with the physical eye".
Roosevelt Bynum has been an avid photographer since childhood. Starting with a plastic 126 film camera and moving through a Vivitar 110 camera and various 35 mm cameras he has been consistently refining his technique and artistic approach for the last 30 years.
Mr. Bynum's current work uses medium format (Mamiya 645 pro and Hasselblad 501) and large format (Toyo 45cf and Toyo Field 45a) film cameras exclusively. He has worked with these formats for over 12 years and continues to expand and refine his range of subjects and techniques in order to more completely realize his artistic vision.
Recent exhibits include the Gallery at Unwined, Museum of Los Gatos LGAA MJS2010, Santa Cruz Art League's Beasts on Broadway, Animals Galore, MyArtworkSpace.com 2nd Annual Spring Art Competition, UArt Open Art Competition Exhibition, Triton Museum of Art - Landscapes: Rural and Urban Realities, Los Gatos Art Museum, Nocturnes Town and Country online exhibit and a multiple award winner at the Almaden Art and Wine Festival.